2023 Journey Through the Formats Challenge - Details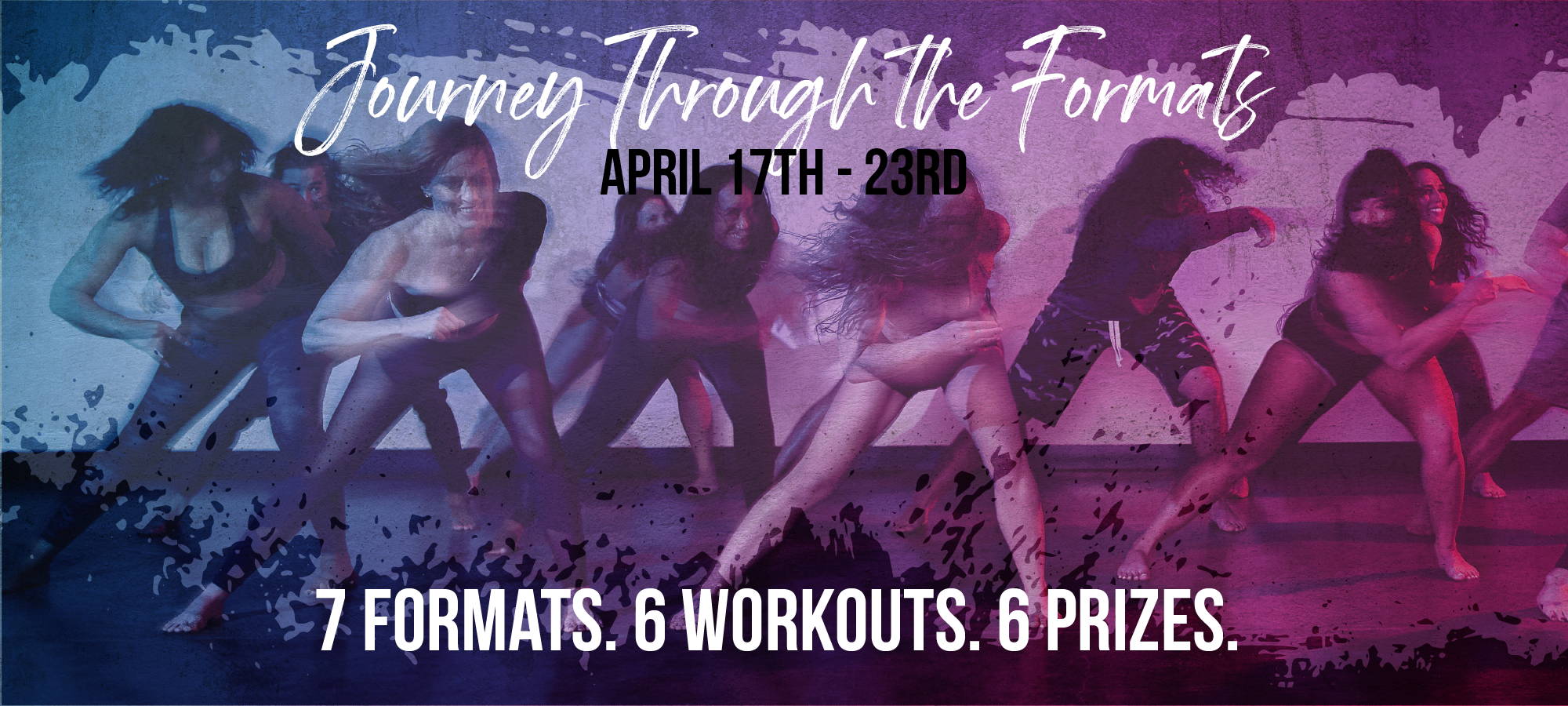 HERE'S HOW TO PARTICIPATE [+WIN]
🏆 :
HOW TO PARTICIPATE [+WIN]:
1.  FOLLOW US + THE MASTER TRAINERS ON INSTAGRAM
@butimvmnt @che_yoga @wildy_emily_lynn @nanikaysberger
2. JOIN US EACH DAY FOR A LIVE WORKOUT AND Q+A
Continue to explore each format by having free access to a workout on Buti TV. The workouts will correlate with the format of the day. If you cannot attend live, we will post the recording to our IG.
3.  LISTEN TO THE LIVE IG OR RECORDING FOR A CHANCE TO WIN ONE ONE OF OUR PRIZES

 Join us live or watch the recording +  listen for the hashtag mentioned by the Master Trainer. Then post on your feed (can be photo or video) with the hashtag in your caption. Winners will be announced on our IG stories daily.
DAY 1 - MONDAY, APRIL 17TH | BUTI YOGA
IG LIVE HOST: Che Natina @ 1pm PDT
 BUTI TV WORKOUT:  Buti Yoga 427
DAY 2 - TUESDAY, APRIL 18TH | HOTCORE
IG LIVE HOST: Emily Gonzalez @ 8am PDT

BUTI TV WORKOUT: HotCore 36

DAY 3 - WEDNESDAY, APRIL 19TH | VIBE + FLOW
IG LIVE HOST: Nani Berger @ 8am PDT
BUTI TV WORKOUT: Vibe + Flow 3
DAY 4 - THURSDAY, APRIL 20TH  | REST DAY
Post a pic of you enjoying your rest day to the fullest. 
If you're new to the world of Buti: What is one thing you were surprised to learn so far? How are you spending your rest day? 
If you're a seasoned Butisattva here to refresh yourself: What is one tip you'd share with someone just starting out? How important are rest days to you + how are you spending yours?
Don't forget to share the love + support like a true member of the Buti fam....go like/comment on other JTF posts 🤗💞.
DAY 5 - FRIDAY, APRIL 21ST | SCULPT + BANDS
IG LIVE HOST: Kris Egger @ 12pm PDT

BUTI TV WORKOUT: Sculpt 34

DAY 6 - SATURDAY, APRIL 22ND | PRIMAL FLOW
IG LIVE HOST: Tiffany Baskett @ 8:30am PDT
BUTI TV WORKOUT: Primal Flow 24
DAY 7 - SUNDAY, APRIL 23RD | DEEP
IG LIVE HOST: Tiffany Baskett @ 12pm PDT
BUTI TV WORKOUT: DEEP 34
Buti Yoga Certification

HotCore Certification
DEEP Certification
Sculpt + Bands Certification
Primal Flow Certification
Vibe + Flow Certification