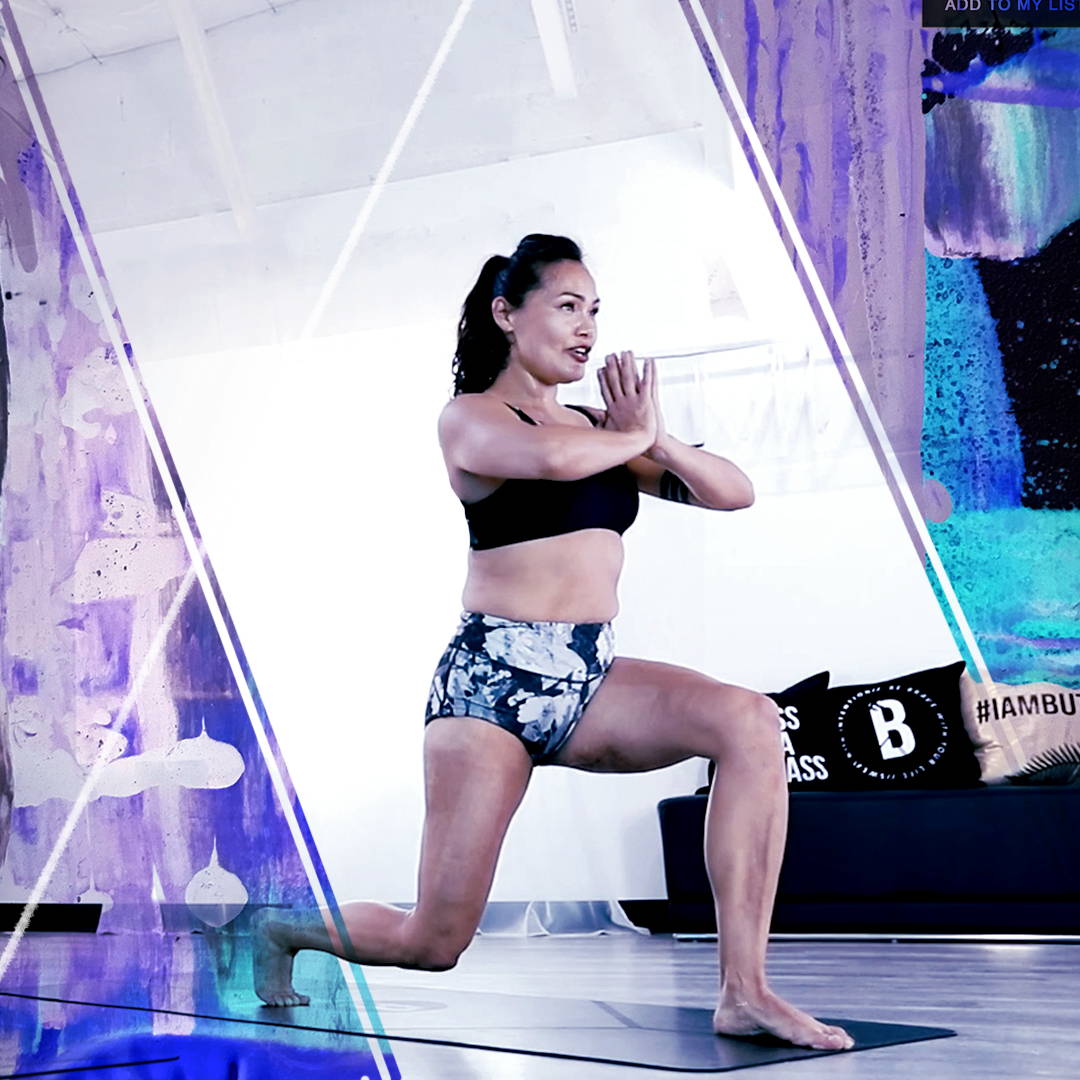 Looking to really sweat with intention? Acosia takes it to a whole different level. Her background as a world champion jingle dancer makes her Buti workouts so special.
She brings inspired intention to every movement. Open your heart, ground your energy and know your power with Acosia.

Q & A
Reppin:Umatilla Tribe, Pendleton Oregon
If you had a Buti theme song , what would it be ? ;
"Calling the Dancers" by Tribe Called Red and Black Bear.Because it's got that tribal beat . Perfect tempo and it makes you want to dance .
When did you know Buti was your soulmate workout? ;When I was on my back crying in savasana . I had never felt that kind of release, I knew it was spiritual, I knew it was healing . And I absolutely loved the House baseline beats. I was sold!
What is the most unique thing about you ? ;Well I would think it would be that I have caught on fire and lived . At age 6, dress caught fire , burnt half my backside . Major trauma , major self esteem issues . Buti Yoga helped me turn that into power and embrace my story and my body . I show my scars now and keep telling my story.
Favorite Quote ;"Don't judge me , just smudge me" lol
Favorite flavor of GR ;Vanilla is my favorite GR flavor .It's weird because I don't like other vanilla flavored things .
I can't live without ;I can't live without my Jingle dresses and jingle dancing .Dancing at powwows grounds me , makes me feel empowered and at peace and connected to my ancestors.The drum beat does something to me , makes me feel some type of way if you know what I mean .Gives me identity and security.Makes me whole .