BUTI YOGA FORMAT ONLINE CERTIFICATION (NEW 20) (Graphics Done)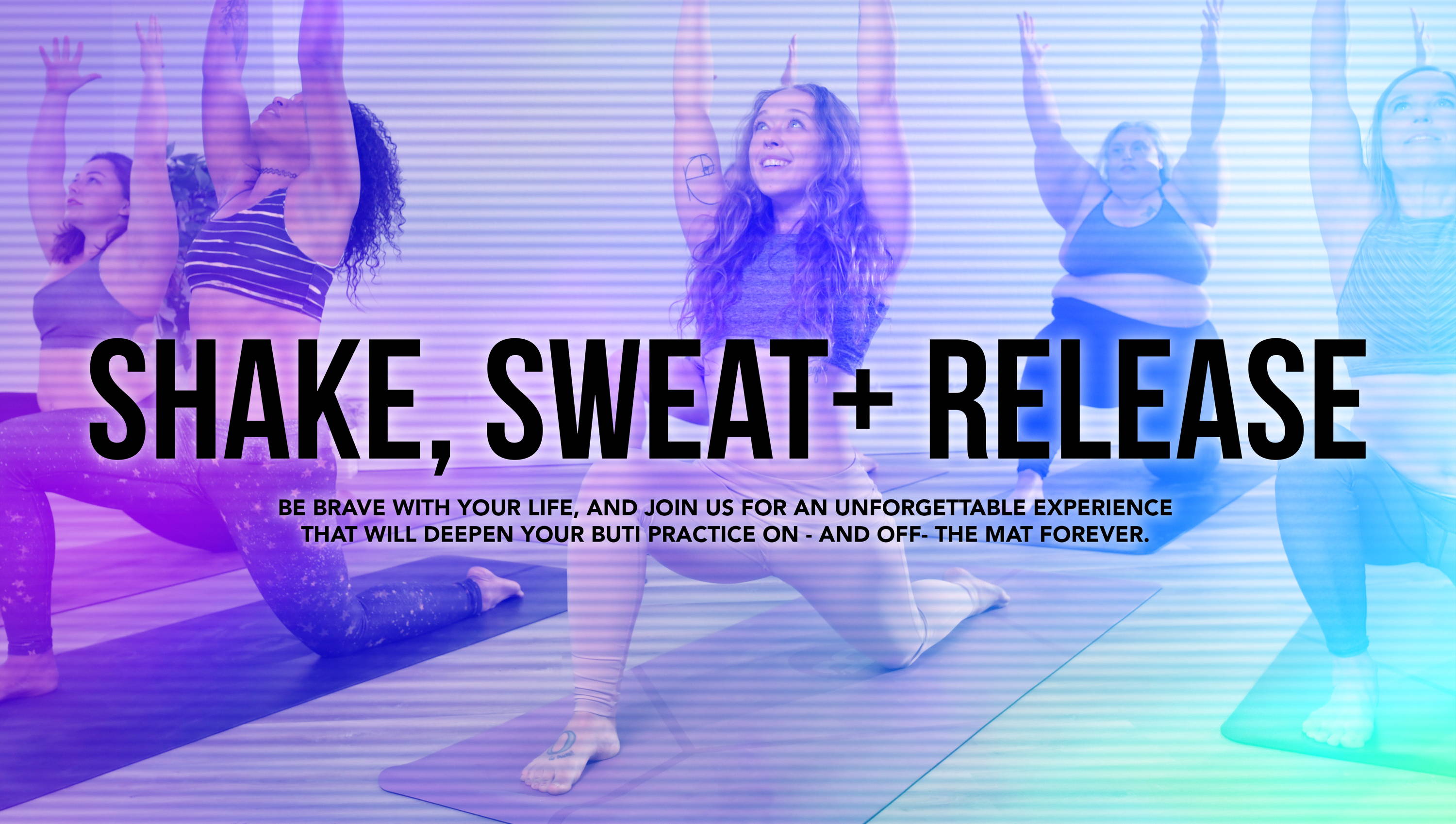 CERTIFY IN BUTI YOGA @ HOME
JOIN OUR NEXT ONLINE TRAINING
Certify in Buti Yoga to spark your next chapter of growth in movement—and feel a sense of real connection online.  Join us for a limited series of Yoga Alliance Certified Certification experiences. This is a great time to stay grounded & keep your energy moving - come experience true support & camaraderie with our global community, online.

This is Movement Medicine. If you need it, you'll know. If you want to share it with your community - maybe it's time to finally start your soul-fueled career. 
We're with you every step of the way with the most passionate team of instructors, world class education & tools to bring your strongest leader forth.
In Buti® Online Certifications 
You'll Learn:
  PROPER ALIGNMENT & safety
Alignment brings the power to your practice & ensures safety in motion. Practice proper yoga asana alignment, muscle & deep core engagement and how to transition safely, every time. 
  SPIRAL STRUCTURE TECHNIQUE®
The Spiral Structure Technique® (SST) is the secret sauce & the golden thread tying all Buti formats together. The SST activates your deep core & transforms your body across all planes of motion.
  CUEING, MODS + CONFIDENCE

Learn how to verbally guide your classes and how to modify poses. Discuss the yes + nos of adjustment. Practice, practice, practice  & watch your muscle memory & confidence ignite.
  CREATIVE SEQUENCING & Musicality

Learn the perfect recipe for sequencing a powerful class while adding yourown organic possibilities. Tune into the music's beat to guide your class forward. Drop into your flow.
"The timing couldn't have been better for this online training. Being able to focus on my new certification has given me so much life!"

-RACHAEL
-
GET REGISTERED
- ENROLLMENT IS NOW OPEN - 
PRE-REQ: NONE
NEXT TRAININGS: 
SEPTEMBER 8-9th [8am-8pm AZ Time] or 
SEPTEMBER 26-27th [8am-8pm AZ Time]
December 5-6th, 2020 [8am-8pm EST Time]
DURATION: 24 Hours + 3 Weeks to Demo @ Home
Tap into your strength, challenge your practice & trust the process in our signature certification. Buti combines deep core toning + energetic activation + cardio dance into one dynamic, high intensity, total body workout. Structured class progression meets the freedom of an organic practice guided forward by the beat. Transform your entire body from the inside out and tap endorphin-fueled Buti Bliss along the way. 
Explore musicality and find a freer, organic flow on your mat

Master static shake, dynamic asana & releasing movements that define Buti



Practice sequencing classes that take your students to "Buti Bliss"
Experience true camaraderie and learn to create in your classroom
HOW CERTIFYING @ HOME WORKS
Join our Buti Master Trainer team on Zoom for your Certification Intensive. Dive deep into anatomy, the Spiral Structure Technique, musicality & sequencing. Then, learn how to put it all safely into motion.

Put your skills into practice on the mat. You'll receive a recording of your training to refer to as you build your confidence & refine your skills at home. You'll have 3 weeks from Certification Day to submit a video demo.

Submit your demo to your Master Trainer. There's no failure in growth. You'll receive supportive feedback approving you to pass now or submit again. We'll send you your Instructor Certificate as soon as you pass.

"One of the best weekends of my life! Certification blows you wide open. You come out a completely new person... it's so beautiful to see women supporting and encouraging each other. No one judges or cuts you down. My goal wasn't to teach at first. It was for me to learn to let go of the need to control everything and free myself. Mission accomplished. "

-AMANDA R.
-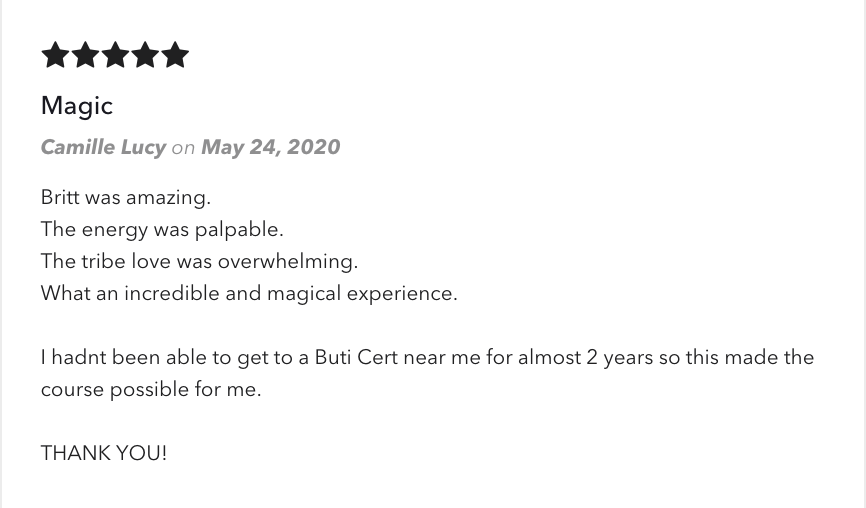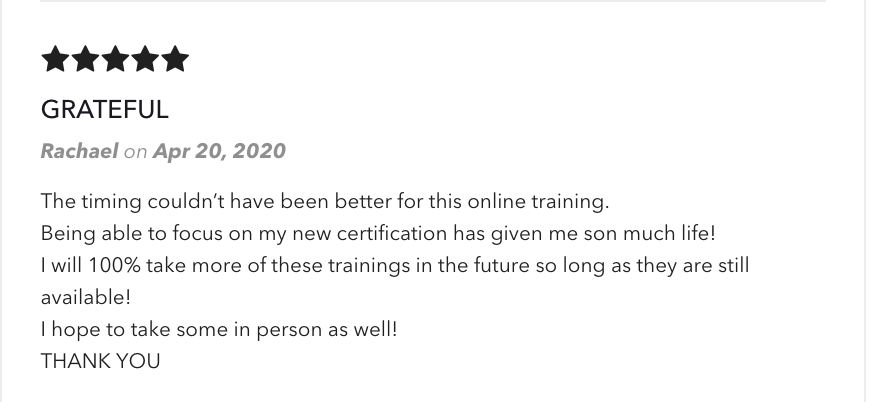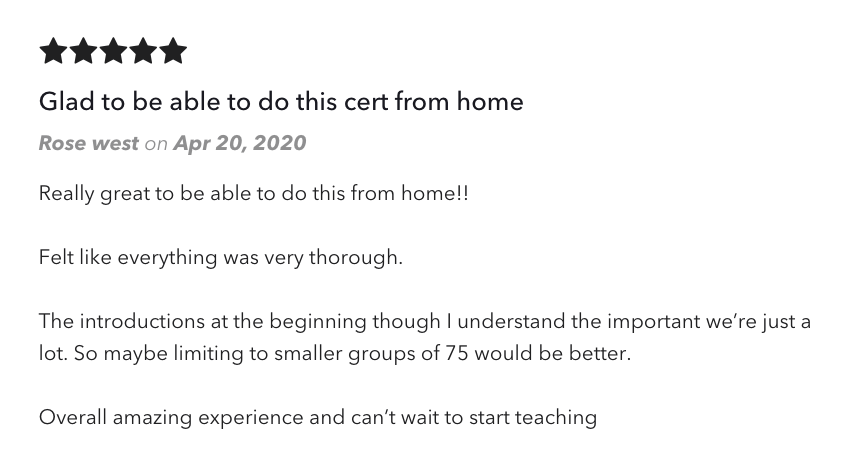 FREQUENTLY ASKED QUESTIONS
Q: IS THERE A PAYMENT PLAN?
Yes! 
We offer affordable monthly payments through Affirm on Buti Yoga Certifications. Click here to learn more & check your eligibility.
Q: WHAT DO I NEED TO CERTIFY ONLINE?
During your certification, you'll need a computer or device with high speed internet connection &  webcam/audio access.
Bring your yoga mat, water and a notepad & pen. Be sure you have enough space to jump around comfortably. 
Q: HOW DO I SUBMIT MY DEMO?
You'll have 3 weeks from Certification Day(s) to submit a ~10 minute video demo. To do, this, you'll need a device with webcam/audio to record yourself in practice. 
Then, you'll email this video to your Master Trainer for supportive feedback. 

Q: HOW CAN I START TO TEACH?
Once you pass your demo, you will receive your Buti Yoga Certified Instructor Certificate! This is your Yoga Alliance Certified proof of study. 

After graduating, you'll be qualified to lead Buti Yoga classes at gyms, studios or your own practice and build your career as a movement instructor
Q: WHAT IF I DON'T WANT TO TEACH?
Certifying isn't just for teachers. Our programs graduate you a safer, stronger, more connected student. 
The growth doesn't stop here, it deepens here. That said - don't blame us if you do decide, like so many others, to teach classes of your own ;). Come experience the magic & gain the tools to bring it to life your own classes.
We encourage you to have the confidence to complete classes, and a passion for movement before joining. If you've experienced Buti and loved it - there's never a wrong time to go deeper. Certifying will activate your practice and deepen your connection to movement forever.
 Perhaps best said by Megan, in her pointed review: "YES GIRL!!! DO IT!!!"
GROWTH DOESN'T STOP AT GRADUATION
Once you join Certification you'll be invited to our private Instructor Forum & given access to the entire Buti TV subscription PLUS an exclusive streaming Instructor TV membership. Expect to stay inspired & current as you master new techniques with fresh workouts weekly & fresh content monthly. 


PAYMENT & LICENSING DETAILS
Investment of 3 day Buti® Certification is $875
You may also activate Monthly Payments via Affirm on the product page. 
*After certification, a $19.99/month Instructor Tools subscription must be maintained while you are teaching (Instructor Tools includes: TONE Online, Monthly Instructor Sequencing and Marketing Materials). You are not required to re-certify to maintain your teaching eligibility once you have attended a Buti® Certification.